Frequently Asked Questions
Quick answers to the general questions we are most frequently asked.
We aren't your average ABA provider!
Enrollment in our ABA services provides your family and your child access to a range of services, from direct behavioral treatment to diagnostic testing and Mental Health services designed to fit the needs of your entire family! We understand that an autism diagnosis is life-changing and impacts the child as well as all of the members in the household. We believe that success happens when every member of your household has the individualized support they deserve!
We know that your child will have more success if your family is receiving life-changing services as well. You or any member of your family can access mental health services at any time by reaching out to your family mental health clinician. Every family at Ascend has the opportunity to access services simply by contacting their assigned mental health clinician.
We are in-network with most major plans, including Medicaid. If you don't see your provider listed on our coverage page, please contact us so we can work with your provider to create an individual solution. Find out how we partner with you to understand your benefits and guide you through the process.
If you've already had a diagnostic evaluation and have an autism diagnosis, you can start with an intake evaluation for ABA treatment services. If you do not yet have an autism diagnosis, we will begin the diagnostic evaluation process. A full understanding of your child's needs is essential before recommending any services.
In most cases, you won't need a new diagnostic evaluation. However, if it's been three or more years since your child's last comprehensive diagnostic evaluation, a new one may be recommended. We will begin with an intake evaluation to better understand your child and determine best next steps for treatment.
Evaluation and ABA waitlists change frequently and vary by location. However, we do prioritize rapid diagnostic testing and early intervention for our families because we want you to get the treatment you need, as soon as possible. Give us a call to find out how quickly we can get you in to start the process. Get in touch.
Answers to this question vary for each family because your child's situation is unique. After your intake evaluation, your BCBA will create an individualized treatment plan. Based on that plan, they can recommend whether and how ABA therapy should be prioritized. We work to coordinate care among your other providers, including your child's school, to make sure your schedule meets all of your child's requirements and needs.
As we continue to navigate the COVID-19 pandemic, we are committed to the safety of our families and providers. We perform routine temperature checks and screening for COVID-19 risk factors with our staff, and ask parents and caregivers to screen on the day of service. Telehealth sessions are available upon request. If you have specific questions about our safety protocols, please get in touch.
Are you uncertain about some things regarding mental health? We can help you navigate that.
As parents and caregivers, we absorb the many stressors and challenges that come with a child's diagnosis. A growing body of research shows that parents of children on the autism spectrum benefit from receiving their own mental health support to help reduce stress, forge social connections and may improve the outcomes of therapy programs such as ABA. Nothing is more important than meeting your child's needs, and that is why Ascend has a family mental health program designed to help you find the time to care for yourself while your child is receiving the highest quality care.
Our family mental health team members are licensed professionals who, in addition to specializing in autism, are equipped to treat a wide range of topics and mental health challenges. We offer individual, child, adult, couples, family and group counseling, so there is a service out there to fit every need your family may have!
You or any member of your family can access mental health service at any time by reaching out to your family mental health clinician. Individualized mental health services are not required, but every family will have the opportunity to access services simply by contacting their mental health clinician!
Our mental health services are covered by most insurance plans. You can submit your insurance information during your therapy intake if you would like to learn more about your mental health benefits, or contact your clinician at any time.
Need information on insurance coverage?
The first step in the Ascend journey is meeting with a Care Navigator. Your Care Navigator will collect your insurance information and be able to answer any questions specific to coverage availability at that time. After your initial review with your Care Navigator all further questions or concerns should be addressed directly through our billing partner.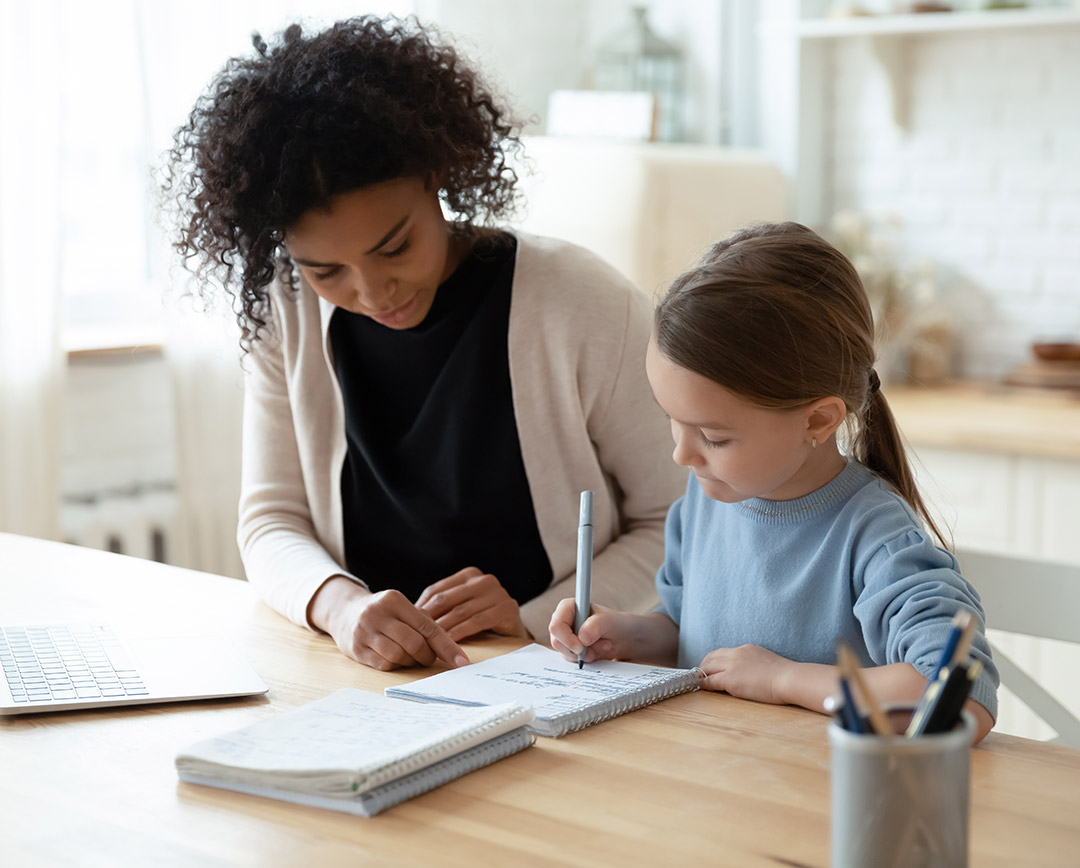 Ready to partner with us?