A Family-Centered Care Approach
As your partners, our role is to empower you by teaching you ways to interact with your child. By helping your child learn and practice key life skills, we can support them as they reach their full potential.
The goal of ABA therapy is to increase behaviors that are helpful and decrease behaviors that are harmful or affect learning. These learned behaviors can be used to teach: academic skills; communication skills; positive peer interactions; self-help skills (dressing, bathing, etc.); fine and gross motor skills; play and leisure skills; and more. Methods most often used include prompting, repeated practice, and positive reinforcement.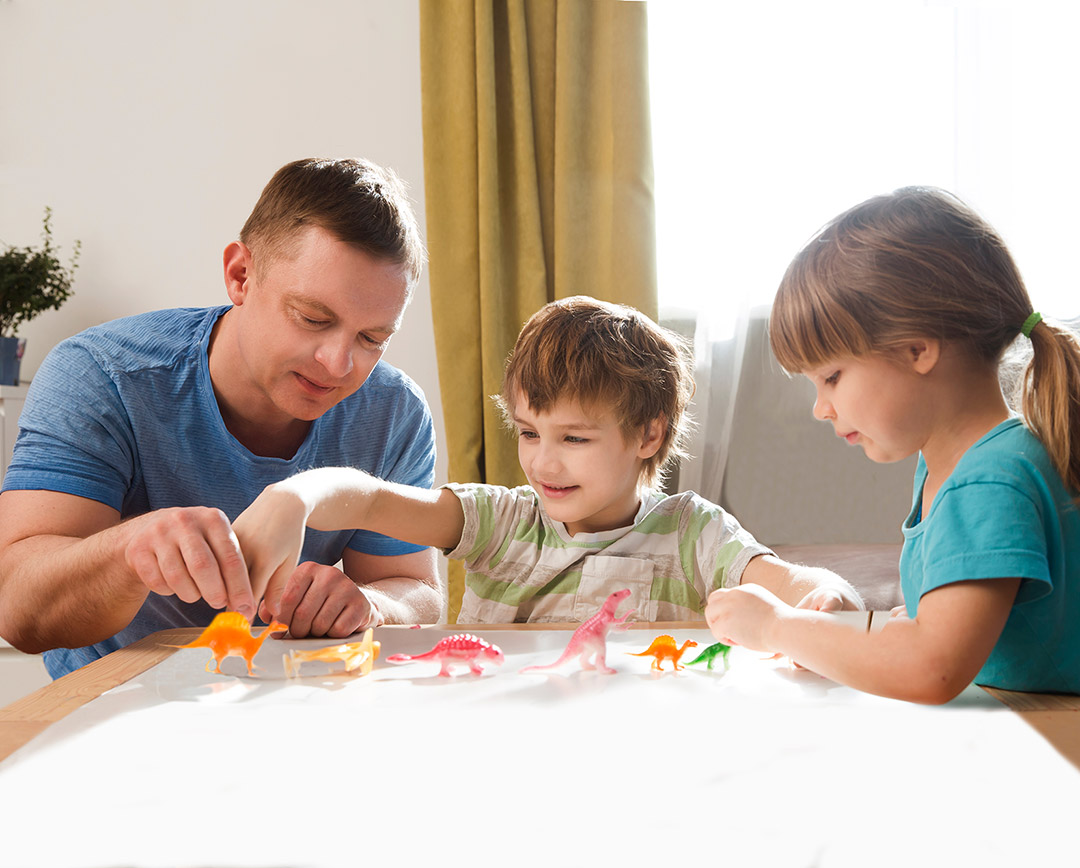 What sets us apart?
Our commitment.
We are committed to ensuring that all families have access to life-changing therapy and support. Early childhood is a time filled with infinite possibilities. We want your child to have every opportunity to learn and grow. This means: providing thorough diagnostic testing; assessing the real-time needs of your entire household; and equipping you with the resources, support and community you deserve, so you can thrive as a parent. Our commitment is providing access to the highest-quality ABA treatment program so your child can realize their full potential.

At Ascend, we share a firm commitment to living our core values:
P.L.A.Y
Playful Spirit
Life-Changing
Authentic Relationships
1% Better Everyday
These values define our culture and provide you with a consistent care experience. We believe partnership and community building are essential to our success. Our clinical team maintains low caseloads so they can devote more time to each family and maintain a work-life balance that keeps them energized and focused. Your peace of mind is always our goal, and we strive to live our values so you can stay focused on your family.
Schedule a consultation to begin the diagnostic process.
We Believe Diversity
Makes Us Stronger.
We believe in celebrating what makes each family we serve unique. We are committed to continue creating a safe space that actively embraces and celebrates diversity. Every individual deserves to be seen, heard, and valued for who they are, regardless of race, color, religion, gender, gender identity or expression, sexual orientation, national origin, genetics, disability, age, or veteran status. Together, we can continue to build a future as beacons of inclusivity, empowering all partners and families to bring their authentic selves to every situation.